July 2019 Outreach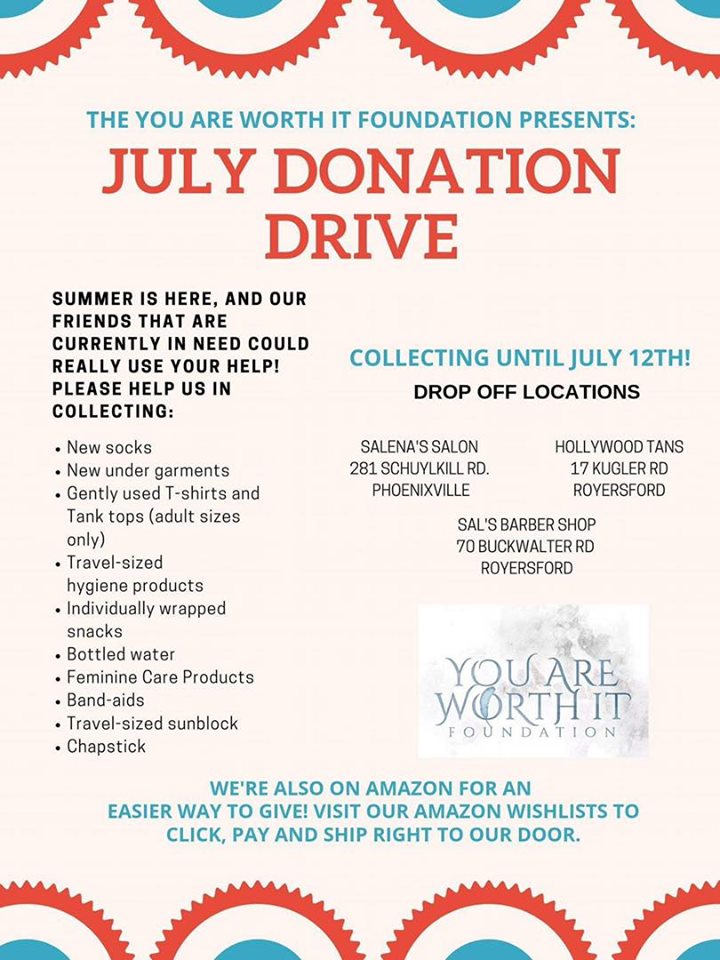 7/14/2019 @ 10:00 AM
Location:
Center City, JFK Blvd
Facebook:
Event Page
Questions?
Contact Us
Delivering 150 hot sandwiches as well as 200+ shirts, pairs of underwear and socks as well as self care items and other services directly to the Center City homeless population.
We try to take the time to make personal connections with the population as well as make further inroads with long term solutions: vocation training, getting someone clean clothes to interview for jobs and other solutions. We fully believe that sometimes people just need a human connection to make a difference that could last a lifetime.
We handed out almost 300 shirts, 150 McDonald's sandwiches and networked with a few other outreach groups in the area. It was a great day and I feel like we met a lot of needs and also took specific sizes into account for our next run.
Donate
We survive on your donations! Every dollar goes towards food for our food pantry!


Mailing List
Stay updated on YAWI events, fundraisers, and opportunities!